Lead stories
Headlines from the provincial capital's of Canada

News headlines for April 27, 2015

Headlines from communities in Idaho and Washington

News headlines for April 26, 2015

Headlines from communities in Oregon and Washington

News headlines for April 25, 2015

Headlines from communities in Texas and Colorado

News headlines for April 24, 2015

Active volunteer doesn't think she's that special

the kind of person who does what she makes up her mind to do
Boomers and Seniors show off their dancing skills.

Boomers and Seniors at an antique and collectors event.

A discussion on the health benefits of Tai Chi as well as insight into what Boomers and Seniors do to stay active.

A Christmas Greeting from the Northwest Boomer and Senior News

Lending a helping hand.
Video Tour of Parkview Retirement

Video tour of Summerfield Estates Active Adult Living
Boomer & Senior News on Youtube

Photo gallery
Featured content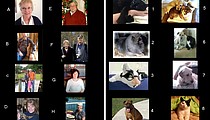 It's your second chance to match the pets to their owners! Guess right and you could win a $50 ...
Events
Opinion
Retired attorney discusses ageism

Ageism and Its End

In Idaho federal magistrate judge Candy Dale rules for gay marriage

The message is clear, voters don't count, only federal judges count

After failing to get a bridge to nowhere and the failed healthcare website, the governor is screaming foul about coal exporting

When are Oregonians going to dump Kitzhaber for someone good

Under the 2015 Budget Proposal, the Federal Senior Companion Program (SCP), a part of Senior Corps, would sustain major cuts and changes to services. Disabled, frail and elder adults may not continue to receive the services they need to remain independent and socially connected.