Lead stories
Scenes from Marion County Fair

The Boomer and Senior News stops by a once a decade event held in Lebanon, Oregon: The Oregon White House Conference on Aging.

Boomers and Seniors show off their dancing skills.
Boomer & Senior News on Youtube

Featured content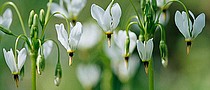 Can you identify these Oregon Plants and Flowers?
---
Upcoming events
Thanks to Healthy Pets with Dr. Karen Becker for much of the following information. This site encourages sharing. Links are provided for the reader who wants to know more. ~~~~~~~~~~~~~~~~~~~~ It's past time that we save the bees. Spring is right around the corner. Remember July, when November seemed so ...

Guest Column by I. T. Tickmeoff Just when I think I've had my last tango with the razorblade of outrage...I find out what a piker I am. Nearly everybody has clay feet. Nearly everybody deserves to be cut a little slack. That said.... It's been a great big morass for ...