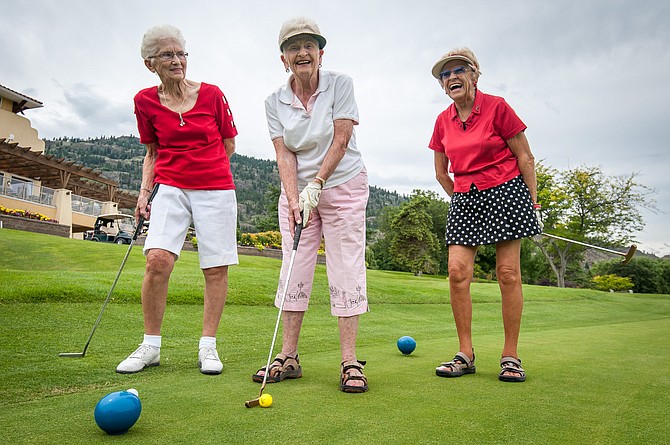 One out of four women will experience pelvic floor issues, yet it's a topic rarely discussed.
These hidden health issues include everything from incontinence to sexual problems.
Dr. Rebecca Posthuma Batalden, a local board-eligible urogynecologist, is part of a growing specialty rising, in part, from the large aging population.
"Pelvic floor symptoms are very prevalent," she says, "but nobody talks about it because they are embarrassed."
Instead, women with urinary issues become so concerned with the availability of nearby restrooms that they give up pleasurable activities such as tennis and golf rather than have embarrassing situations.
Bladder control and prolapse — a pelvic herniated or dropping — should not be kept secret from your doctor, she says. As with all health issues, early treatment is less invasive with better outcomes.
A physician and surgeon, Batalden recently moved from Boston, where she completed her fellowship in female pelvic medicine and reconstructive surgery at Massachusetts General Hospital and Harvard Medical School. She did her residency in obstetrics, gynecology and women's health at the University of Minnesota, worked for Doctors without Borders in Africa, and for Indian Health Services on a Navajo reservation.
While Batalden says she does see younger patients in their 20s and 30s, pelvic-floor problems are primarily a "second half of life" issue.
"When women have no bladder control they can be tired, fearful, tied to a bathroom," she says. "This happens at a time of life when they should be freer and doing things that bring them pleasure."
She says urinary issues and prolapse are not a normal part of aging. "With prolapse you can feel pelvic pressure that is very uncomfortable," Batal-den says. "Heavy lifting, chronic straining are factors as well as childbirth."
The symptoms lead to "less sexually active lives because of discomfort and embarrassment," she says. "It's an uncomfortable situation and not confidence building no matter how understanding your partner is."
Part of the secrecy is that in the 1960s and '70s, no one talked openly about it, Batalden says. "It could have been part of family history but was too shaming or embarrassing. It wasn't something you talked about at the bridge club."
Treatment can help women feel better, she says, as well as a willingness to discuss the problem with others so you don't feel alone. "Actress Kate Winslet talked about her incontinence in a magazine article and she is, I think, in her mid-40s. That helps bring an openness to the issue," Bataldan says.
Many women just endure discomfort and don't talk about it with their partners. They stay home more and it's a major reason women end up in nursing home, she adds. Keeping it a secret also can be expensive, whether it's buying products in case of incontinence, or the extra cleaning involved after an accident.
Yet specialists offer an understanding ear and a safe atmosphere in which to privately discuss fears, Batalden says.
She quotes Hippocrates on her website: "Wherever the art of medicine is loved, there is also a love of humanity." She adds, "There is no truer expression of this than in women's health. The field of urogynecology empowers women, regardless of age, to live their life to the fullest potential."
Getting women to open up about their pelvic floor issues is the first step, Batalden says. Once they are able to talk about what's going on, then a treatment plan can be discussed. She says there are a range of treatments and rehab on muscles and nerves. Most of them are in-office procedures. Some patients benefit from surgery.
"We try to find what fits the woman's goals best," she says. "We want them to get back to doing everything they used to do and to experience what's important to them without constraints. The vast majority gets relief."
Kegel exercises are important to do every day to strengthen the pelvic floor, but at least half of all women either haven't heard of them or do not know how to do them correctly.
"Kegels can prevent prolapse and incontinence as well as exercise and the right nutrition," she said. "The sooner you address things, the better chance of successful treatment; there are so many options," Batalden says.
Portland boasts a strong heritage in the field of urogynecology, and has more doctors trained in the field than other U.S. cities its size, she says.
It was pioneered in the area by Dr. Amanda Clark, who recognized her passion for the evolving gynecologic practice as a faculty member at OHSU during the 1990s. At the time, women with pelvic floor disorders were being shuffled among urologists, gynecologists and colorectal surgeons.
Clark applied and was accepted to study the field at St. John's Hospital in London. When she returned to OHSU, she created a urogynecology fellowship in the Department of Obstetrics and Gynecology; one of the few fellowship programs in the United States at that time. She accepted her first fellow in 1995; it's now a highly-sought accredited program.
Other experienced and skilled gynecologic surgeons were predecessors and contemporaries of Dr. Clark, all resulting in a raised standard of care for women in the Portland area. They include Drs. John Bergstrom, Virginia Smith and Chong Chang. Dr. Clark is now at Kaiser.
Although pelvic floor disorders can be symptoms of other disorders — including multiple sclerosis, connective tissue disorders and diabetes — Batalden says most problems are "pretty straight forward."
Women with bowel control issues, for examples, might be recommended to take a daily fiber supplement. "It is hard to get enough fiber and the same type of fiber every day, and the same amount," she says.
Whatever the issue, Batalden says she has a passion for helping women resolve their issues.
"There is better treatment now because of research being done for these problems," she says. "I love to help women get better and live the life they want and live it to the fullest. I get a lot of pleasure from my work because I know women can feel so much better. The outcomes are positive and so many of them say they wish they had done something about their health sooner." n