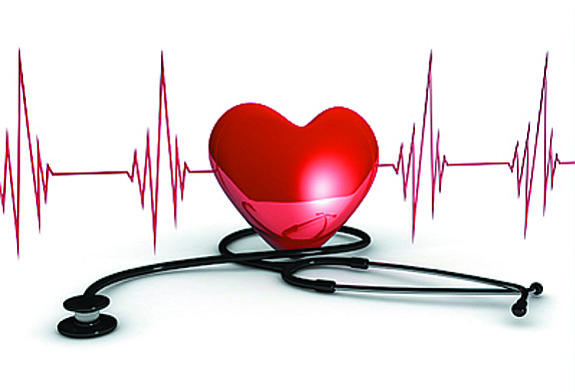 Heart disease is still the leading cause of death in the United States. But there are many ways to prevent and proactively treat it. It's time to educate ourselves on being in tune with some silent indicators of heart disease.
Nicholas "Dr. Nick" Yphantides, MD, MPH, medical editor for TOPS Club, Inc. (Take Off Pounds Sensibly), the nonprofit weight-loss support organization, advises on some warning signs of heart disease.
"The classic symptoms of a heart attack can be pretty dramatic and scary," he says. "But, sometimes, the body offers quieter clues that can indicate that something is amiss. The challenge with most of these signs is that, because they are subtle, they could be caused by any number of things. That is why consulting with your licensed healthcare professional is so important. Asking yourself these questions can help you plan for what to discuss at your next appointment."
Do you feel tired all the time?
Your energy can be low for many different reasons, but constant, extreme fatigue could be an early sign that your heart is struggling to get oxygen to your body. Dizziness, or light-headedness, during physical activity could also mean that your heart is having a hard time keeping up, and your blood pressure could be dropping as a result. While blood pressure can drop due to dehydration during exercise or other intense exertion, if your head starts spinning or you feel lightheaded, consider a checkup. Additionally, if you feel disproportionately short of breath during activities that weren't a problem for you before, you could be experiencing fluid build-up in the lungs caused by a struggling heart.
How are your legs and feet?
Swollen feet can be an early sign of heart failure. Typically, if heart-related, shortness of breath and fatigue accompany the swelling. If your legs cramp when you walk or exert yourself, the arteries in your legs could be blocked which, in turn, could indicate blockages in the arteries in your heart. Foot swelling, legs cramps and calf pain could be a "canary in the mine," so be sure to have these medically evaluated.
Finally, how is your head?
Depression is not a direct sign of heart trouble, but mental well-being is very much related to the physical. Please seek help if you feel depressed. Like depression, migraines are not directly related to heart disease, but patients with heart disease are much more likely to have migraines than those without it. Though not fully understood yet, migraines may have some connection to an ailing heart.
"In general, if you are at risk for heart disease, it pays to ask the right questions and to be a good listener," dr. Nick says. "Your heart, through subtle signs and signals, communicates its struggles. If you listen carefully, you have the opportunity to be proactive and seek early medical attention. Listen to your heart, and it will keep beating for you."
Know your risk factors
Risk factors are conditions or habits that make a person more likely to develop a disease. They can also increase the chances that an existing disease will get worse. Important risk factors for heart disease that you can do something about are:
High blood pressure
High cholesterol
Diabetes and prediabetes
Smoking
Being overweight or obese
Being physically inactive
Having a family history of early heart disease
Having a history of preeclampsia (high blood pressure) during pregnancy
Unhealthy diet
Age (55 or older for women)
Some risk factors, such as age and family history of early heart disease, can't be changed. If your father or brother had a heart attack before age 55, or if your mother or sister had one before age 65, you are more likely to get heart disease yourself. You should take extra care to try and control other heart disease risk factors. You can make changes gradually, one at a time. But making them is very important.
(Information courtesy of the National Center for Chronic Disease Prevention and Health Promotion, Division for Heart Disease and Stroke Prevention.)
TOPS Club Inc.(Take Off Pounds Sensibly) is the original weight-loss support and wellness education organization. Founded in 1948, TOPS is the only nonprofit, noncommercial weight-loss organization of its kind. TOPS promotes successful weight management with a "Real People. Real Weight Loss." philosophy that combines support from others at weekly chapter meetings, healthy eating, regular exercise and wellness information. TOPS has more than 125,000 members — male and female, age seven and older — in thousands of chapters throughout the United States and Canada.
Visitors are welcome to attend their first TOPS meeting free of chargeTo find a local chapter, visit tops.org or call 800-932-8677.