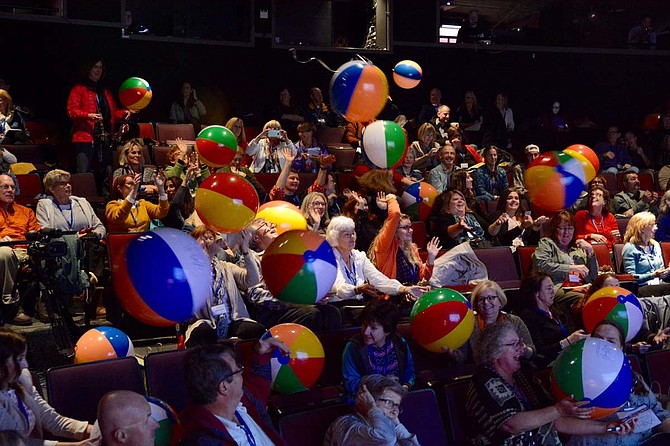 When Bobby McFerrin sang his upbeat '80s tune, "Don't worry, be happy," we all sang along. His words reminded us to lighten up and enjoy life. But inside, we may have been wondering: How?
You've got to activate it," says Sandi Serling, creator of Activating Happy!, a program that teaches the tools for a more peaceful state of mind. Her conferences have been sold-out everywhere she goes.
Serling says she's happier now than ever, having rid herself of anxieties that she kept hidden from those around her. With an effervescent personality, and as the owner of a successful public relations company, no one would have guessed her state of mind.
"Activating Happy!" exposes people to new ideas, thinkers and experiences that broaden the understanding of life and helps cultivate happiness within, she says.
"We recognize stress, anxiety and sadness are byproducts of negative thinking and hold us back from realizing our full potential," Serling says. "We discuss the advances in brain science that prove we can significantly improve our lives by changing our thought patterns."
The result: Enjoying life rather than stressing about it.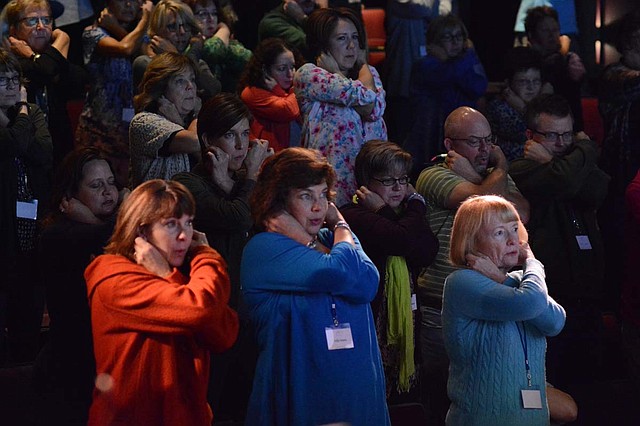 "Happiness is not about if I get the job or the right guy," she says. "It's not about things. We all have the ability to be happy. It has to do with self, not someone else. It's not tangibles. It's a state of being. Once you feel it you are so grateful and you can find joy in anything, especially little things, not a trip around the world."
There are scientifically-proven tools on how to stay grounded, find peace of mind and reduce stressful living.
When Serling lost both of her parents within four months, she felt a tremendous sense of loss. "They were the bright lights in my life," she says of her parents. "I was very sad."
But it motivated her to research ways to move beyond sadness and that's when she found brain wave optimization, something that teaches the neuroscience of rewiring the brain.
"I met Brad Pendergraft, a Portlander who wrote 'The Unworried Brain,'" she says. "I traded my skills for two years of consultation with him and read everything I could. I found you can be 100 years old and still rewire your brain."
When Serling saw that the tools she learned through research actually produced peace of mind, she felt that others could learn the process themselves. "I thought, 'If I can do it, anybody could do it.' I have grown more in two years than in my whole life."
The brain, she says, doesn't know the difference between reality and fantasy, but by practicing self-compassion, one can reach a healthier state of mind.
"Some might say this is egotistical, but when you start talking to yourself, using your name, and becoming your best friend, the negativity washes away," Serling says. "That's one of the tools, that when you experience doubt or fear, you soothe yourself with supportive words."
Some anxiety is healthy, she adds, because it alerts you to possible dangers. But constant anxiety is not healthy and leads to unhappiness.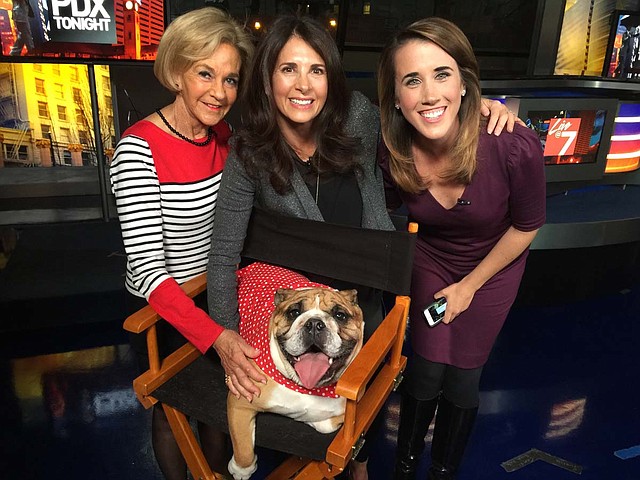 She recommends practicing deep breathing — in bad traffic, for example. It has been scientifically-proven to calm the nervous system. "Open your mouth, breathe in, hold for a few seconds and breathe out of your mouth.," she says. "This reduces the natural fight-or-flight impulse."
In addition to daily exercise and good nutrition, another valuable tool for overcoming a bad day is to step on grass in your bare feet. "There is a magnetic field that grounds you," Serling says. "So does hugging a tree. So are walks through nature, and taking time out to look at the intricacies of a spider web. I crave nature."
She says she smiles ear-to-ear by watching a hummingbird. "It's being in the moment," Serling says.
She enjoys meditation and recommends the practice, saying that it doesn't need to feel overwhelming. Serling suggests starting with 60 seconds, and building up to 20 minutes or more. She calls it life-changing.
Last year, her home flooded and was burglarized, leaving Serling searching for another place to live. "If I had not had the tools I've learned, I would have been in the looney bin," she says. "I was able to detach from the chaos. It is so thrilling to actually have complete control of my life."
She decided to put on events where she could share her new-found knowledge and, with no difficulty finding sponsors, she has conducted two yearly, sold-out conferences.
In addition to the conferences, she organizes other speakers and youth programs using social media, teleseminars and a newsletter. She especially wants to reach high school students, recognizing that the earlier a person can change their patterns of living, the more years they have to be happy.