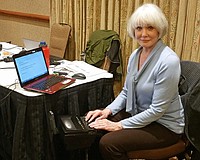 Archer Captioning fills a special niche in providing services for individuals who are deaf or hard-of -hearing.
Rutgers Center for Exercise and Aging celebrates 15 years of bringing students and seniors together in a quest for better health
For Ruth Gottlieb, 82, and Jean Timper, 85, and members at the East Brunswick Senior Center in New Jersey, exer-cise is the high point of their day. What gets them most excited? Line dancing.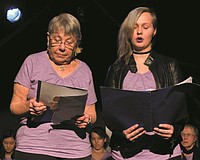 This spring, teaching artists from Kaiser Permanente's Educational Theatre Program (ETP) embarked on an entirely new type of project.
Can sustained social interaction, even through a web-based computer interface, prevent or slow cognitive decline in seniors?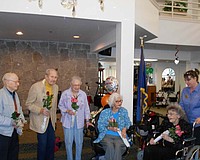 Duane Goodma claims the secret to making it to the century mark is just to "keep breathing in and out." Goodma, a mere 93, promises to do just that to catch up with his friend, Bertha Erby, who turns 100 on April 14.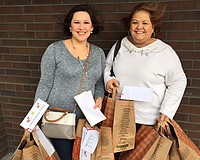 Meals on Wheels People will deliver more than 1,000 hot turkey dinners to homebound seniors on Thanksgiving Day. The organization will also host community Thanksgiving Dinners at several locations in the Portland metro area.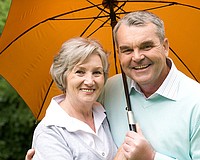 Author Jan Fowler is looking for stories of how couples met. Couples must have met after age 50 and be in a committed relationship, but do not need to be married.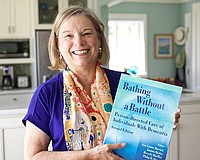 Geriatric nurse Joanne Rader's passion and devotion for people with dementia and their families has led to policy changes on the national level that bring comfort to the afflicted. "Forty plus years ago, we knew nothing about dementia and the cause … we still don't," she says. "How care-(givers) dealt with dementia was to literally tie them up in their beds, in wheelchairs, in homes and in hospitals."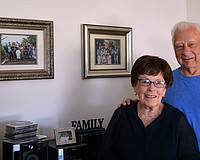 When Lyle Guenther asked Nancy Thomas to marry him it took her quite a while to give an answer. After all, they both were in their 80s and had spent a lifetime in previous marriages. "I had been married for 58 years and he had been married for 52," Nancy says, acknowledging the level of adjustment each would face. "So between the two of us we had 110 years of marriage."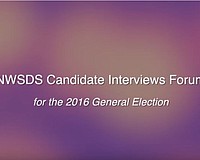 Northwest Senior and Disability Services recently conducted a forum for candidates for state and federal office in districts including Clatsop, Marion, Polk, Tillamook and Yamhill counties in the upcoming November 2016 election.
Imagine your life as a line drawing with a series of circles, or spirals. It starts with your birth and progresses to the oldest age you believe you will reach. The straight paths that the line follows are the points in your life which progressed relatively steadily. Some events trigger each circle, such as graduating high school and college, moving to take a job, marriage and childbirth.
Medicare enrollees say finding a new doctor can be very difficult
Before Darla Clark signed up for her Medicare plan, she carefully examined her wants and needs. She wanted a nationwide company, in case she decide to relocate or travel. She wanted a billing system where the medical offices would submit the bills for her. She wanted her co-pays covered, and to be able to choose her own doctors and hospitals. "That's what I needed, some flexibility," Clark says.