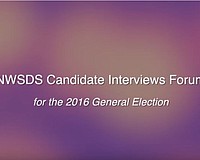 Northwest Senior and Disability Services recently conducted a forum for candidates for state and federal office in districts including Clatsop, Marion, Polk, Tillamook and Yamhill counties in the upcoming November 2016 election.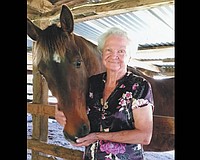 Louella Kimsey's love for horses has had a lasting impact on herself, family
Riding horses has been Louella Kimsey's passion since she was "knee-high to a grasshopper." She lived and breathed horses while growing up in the Washington countryside. Her father, Lou Pierce, rode his trick horse, Tiny, in the circuit back in the day. He also made saddles and was a wrangler in Hollywood westerns, often driving stagecoaches in the movies.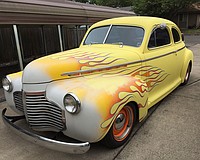 Car clubs are fonts of knowledge, camaraderie
Carl Jensen jokes that the name of name of his car club— Loose Nuts — could be taken in a few different ways, but he's OK with that. He founded it 12 years ago with five members, and it now has 40 members, and their cars.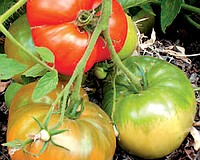 Remember years ago when a heat wave occurred once or maybe twice a summer and wouldn't last for more than a few days? Remember when we who live on the western side of the state could expect a comfortable, sunny summer from July 4th through the end of September?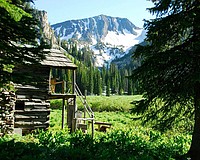 When it comes to the typical home, most Americans embrace the idea that bigger is better. Yet, there's a countermovement for the "small house" or "tiny house," where buyers are opting for homes between 400 and 1,000 square feet.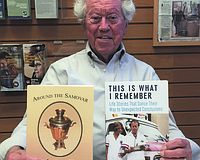 From sitting around the samovar to the Lucky Lizzie, Bill Sarnoff has a lot of stories to tell
William (Bill) Sarnoff is 91, with a halo of soft, curly gray hair and a big smile. He moves quickly, and it's obvious he doesn't like to be idle. He's a can-do sort of guy, with a positive attitude and a thirst for learning and spending time with creative people.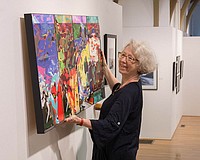 Corvallis Arts Center helped unify arts program
In the late 1950s, Corvallis was a small town with groups of arts people segregated between those at Oregon State University and those who weren't. Enter Marion Gathercoal, the wife of a businessman, a stay-at-home mom and the Women's Club president who had an idea for a project that would bring the two segments together. Her project eventually became the Corvallis Arts Center, uniting the two segments under the arts banner. It's remained a vibrant center of arts for Corvallis since the early 1960s, now under the administrative leadership of Cynthia Spencer.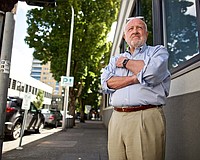 Homer Williams' proposal for a homeless facility just may be the answer Portland needs
Homer Williams wants Portland to be on the side of angels. He's committed to fixing the homeless situation and restoring the lives of those living under miserable conditions by building support for a $100 million homeless campus at the Port of Portland. And now, with a green light from the city of Portland, he can move forward.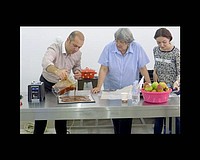 It was dried apricot rolls at a family reunion that led to Deanna DeLong's lifelong volunteer efforts to teach food dehydration and proper food handling in developing countries. The family reunion occurred while DeLong was attending Brigham Young University in Utah. Blessed with a curious mind, she asked a family relative how the apricots were dried, to which she thought, "There is more to this than meets the eye."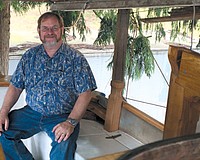 Dr. Mark Anderson loves everything about boats, a passion that likely goes back to the first time he rode in a sailboat as a newborn. His hobbies also include making musical instruments and photography, but boating has weathered every storm in his life. The 64-year-old Vancouver physician remembers that at about age 7, he acquired a sailboat not even 5 feet long. He would sail it downwind in the shallows along a protected beach in California. Using his neighbor's 19-foot sailboat as a guide, Anderson began adding the same type of hardware and rigging to his own boat.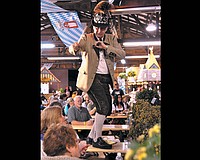 Jerry Lauzon can't seem to get the German festival out of his blood
Living in Mount Angel made it impossible for a retired U.S. Army colonel to ignore Oktoberfest. "I was impressed, and I wanted to be a part of it," says Jerry Lauzon, who began his military service in 1955 and retired in December 1990. "When we moved to Mount Angel in 1989, I got actively involved as a festival volunteer and stayed involved for the next 25 years. As a retired board member and citizen of Mount Angel, I am still involved."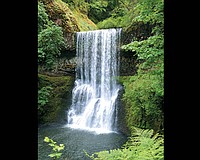 Silver Falls State Park is known as the "crown jewel" of the Oregon State Parks system, and once you visit, you'll know why. The 9,200-acre park lies about 20 miles east of Salem on Highway 214, a wonder-land that must be added to your bucket list. Where else can you take in 10 waterfalls, and even walk behind four of them?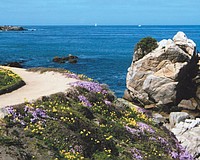 First came the fish — billions and billions of sardines enjoying the nutrient-rich waters of Monterey Bay, California. Then the canneries followed, nearly two dozen of them employing 8,000 people. Finally, the railroad arrived to service the canneries; 3 billion sardines were shipped from Monterey in 1939 alone. Then the boom went bust, and everything disappeared in the same order they arrived. The sardine population col-lapsed in the 1950s as a result of overfishing and changes in ocean conditions; the canneries closed, and the trains quit running through town.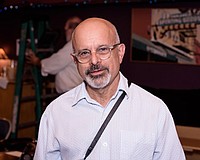 Promoting concerts is a labor of love for Portland's Matt Miner
Back in 2005, Matt Miner started promoting house concerts, even though he'd never been to one. "I'd heard of them," he says with a laugh. "I found some friends who were musicians and figured it out on my own."
Stories by Lewis Carroll, H.G. Wells, Damon Runyon, James Thurber, Charles Dick- ens and Dashiell Hammett will be told radio-style by Fred Crafts' Radio Redux during its 2016-17 season.
Previous Next