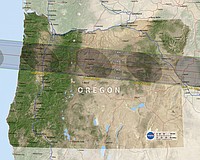 "The eclipse is coming, the eclipse is coming." In China, 715 years ago, that statement would've been met with fear and worry over what disaster the darkening of the skies would foretell to fall upon the leader.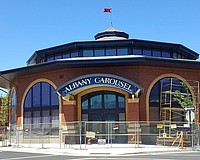 After 15 years of planning, carving and assembling, the Albany Historic Carousel and Museum opens Aug. 15. There will be a grand opening from 10 a.m. to 7 p.m. for "kids of all ages," to celebrate the long-awaited, 22,000 square foot, state of the art facility, located at the corner of 1st Avenue SW and Washington Street SW in Albany.
The Oregon Humane Society urges animal lovers to follow these simple dos and don'ts for keeping your pets safe in the heat.
As Oregonians living in the Willamette Valley, we know how exciting it can be to finally have the rain dry up and the sun come out. But summer time, and the high temperatures that come with it, can pose some serious health and safety risks for everyone, especially adults 65 and older. As we age, our bodies become less able to adjust to drastic temperatures. Further, older adults are more likely to have chronic health conditions and medications that impact the ability to moderate body temperature.
As Oregon's summer travel season gets in full gear, State Fire Marshal Jim Walker is cautioning all campers to heed campfire safety rules and tips.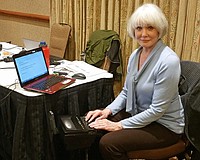 Archer Captioning fills a special niche in providing services for individuals who are deaf or hard-of -hearing.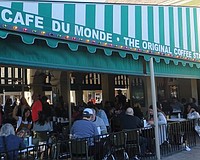 Examine a steaming bowl of gumbo and you'll learn much about the history and culture of New Orleans and the surrounding area of southern Louisiana.
For the first time, people wanting to make a lifesaving difference in the Salem area can donate platelets at the American Red Cross Salem Blood Donation Center.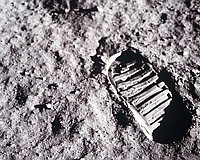 On July 16, 1969, a little over eight years after President Kennedy challenged NASA to put a man on the moon, a massive Saturn 5 rocket propelled the Apollo 11 command module Columbia, the lunar module Eagle and its now-famous crew (Neil A. Armstrong, commander; Michael Collins, command module pilot; and Edwin (Buzz) Aldrin Jr., lunar module pilot) on its historic journey towards the Moon.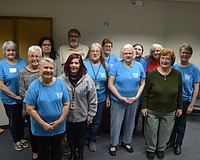 By the time many adults reach the grandparent stage they often are retired and their nests are empty. A program sponsored by the Oregon Cascade West Council of Governments gives some of those adults an important connection with children they may be missing.
Cribbage group starts at Newport's 60+ Activity Center
Rutgers Center for Exercise and Aging celebrates 15 years of bringing students and seniors together in a quest for better health
For Ruth Gottlieb, 82, and Jean Timper, 85, and members at the East Brunswick Senior Center in New Jersey, exer-cise is the high point of their day. What gets them most excited? Line dancing.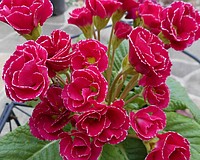 I'm a plant addict. Since I was a little tike, I've loved plants. Trees, shrubs, ferns, flowers, mosses and water plants — I love them all.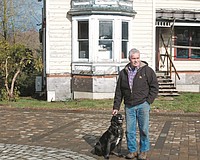 The former Carlich House, now recognized as the Hoquarton Historical Interpretive Center, has a new role to play in the history of Tillamook.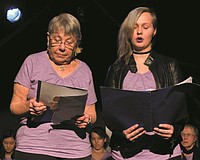 This spring, teaching artists from Kaiser Permanente's Educational Theatre Program (ETP) embarked on an entirely new type of project.
Previous Next