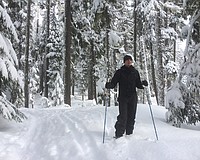 If you love hiking in the high country — viewing miles of breath-taking vistas, breathing in the clean mountain air and enjoying the quiet enchantment of the forest — don't let the winter snow keep you indoors until the spring thaw. Make this the year you try snowshoeing.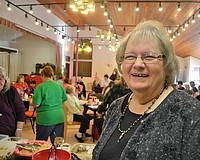 At the Monmouth Senior Center, everyone is made to feel welcome. "The senior community needs someone to care, make them feel important, give them a place where they can fellowship, have fun, increase their knowledge, provide ways to keep their bodies fit, and even have a place to volunteer so they know they are still needed," says Sue Teal, director. "The center serves 55 and older, but also is considered a community center that allows people to rent the facility or hold classes for younger adults."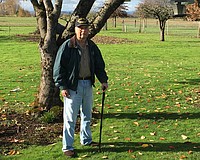 When he opens his front door, 93-year-old Lloyd Smalling is wearing a blue World War II Veteran baseball cap. It's not long before he begins talking about his photos on display.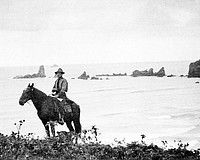 This month, we celebrate the 158th anniversary of Oregon's statehood. But back when Oregon got its start, some writers opined about its natural beauties, and others weren't sure the territory was ready to become the 33rd state.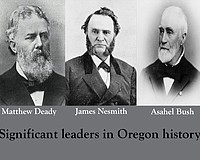 With Oregonians so divided over slavery and other issues, it's natural that groups of friends were divided as well. These five were the most important people in establishing our new state. All were Democrats except Jesse Applegate and had worked together politically but their differences ultimately divided them. Jesse Applegate arrived in Oregon in 1843. A Democrat, he opposed slavery so strongly he walked out of the state constitutional convention. He had a reputation as brilliant but stubborn. He moved from Polk County to Yoncalla with two famous brothers and families.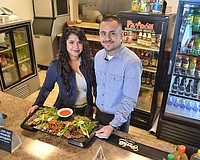 Restaurateur Carlos Pineda knows first-hand how networking helps to keep small businesses afloat. "My wife and I own El Patrón Mexican Grill," Pineda says of his Keizer restaurant. "We opened about two years ago, and it's been a difficult journey to start, but it's been a fun ride so far." At his restaurant, Pineda is living his dream of making people happy with lots of "good, fresh and authentic" Mexican food.
With the cold weather settled in, State Fire Marshal Jim Walker is urging Oregonians to use heating appliances wisely.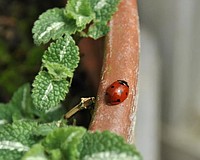 If you engage in social media at all you've likely seen fake news sites. Maybe you've even read a few and thought, wow, is that for real? After all, they're not called "click bait" for nothing. After the election last November, legitimate news sources warned us of fake news sources and offered tips to keep us from being duped and perpetuating the sensationalism. Well, it might surprise you that there is a lot of fake gardening news out there, too. Mainly it comes in the form of advice dispersed through legitimate-looking websites and books from probably well-meaning gardening experts. Google "garden myths" and be amazed.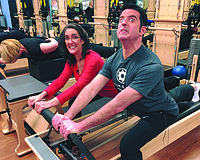 Older adults are using local resources to help them get a new business off the ground
A growing number of workers aged 50 and older are reinventing themselves by starting their own business. They do so for a variety of reasons, from not having enough savings in retirement, to just doing what they want instead of working for a paycheck. There are many resources that help such individuals get their businesses off the ground or work through the challenges of being self-employed.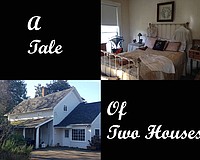 It's not easy being an old house. Not only are there the usual aches and pains of age — dry rot, outdated plumbing, foundation troubles — but, for houses in urban areas, there is the increasing threat of economic pressures to demolish and replace. When these older houses disappear, we destroy a bit of history and lose a part of our cultural heritage. Here is a tale of two historical houses sharing a family connection and similar past, but far different futures.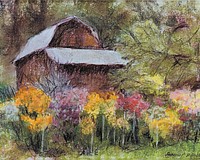 An art exhibit at the Albany Public Library pays tribute to the "generous" Vida Bullis, a former dahlia farm owner who lived to be 97 years old.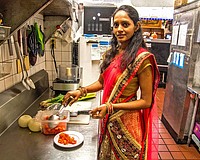 American appetites used to be primed for TV dinners, casseroles and fast food. College students still live on ramen, and kids seem to be addicted to burgers and fries. But over the last few decades, our palates appear to be looking toward more exotic foods, from sushi to Indian cuisine.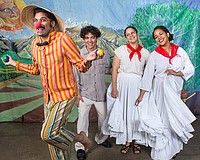 Milagro Theater will be "clowning around" for its next performance, but not in the way you might think. The multi-lingual Latino theater group presents "El Payaso," or "The Clown," on its southeast Portland stage Jan. 12 to 21. It's a tribute to Ben Linder of Portland, a pied piper of sorts who used his clowning skills to help lead children in Nicaragua to health clinics in the 1980s. He was killed by the Contras in 1987.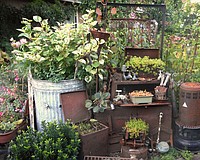 When the bulbs are planted, the leaves are raked and the mulch is spread, some gardeners will retreat indoors to pursue more cozy pursuits. This is understandable since the weather can be so inhospitable this time of year. But some of us don't really mind the elements, within reason, of course. Because the garden is at its most minimal structurally, it's a great time to fiddle with garden art — move things around and fine-tune the vignettes.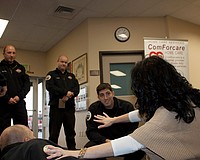 Local first responders are becoming dementia-savvy, thanks to a unique training program through ComForCare. "While we provide care for individuals of any age, seniors make up the bulk of our client base," says Lauren Heinatz, transitions director and trainer for the classes. "Age is one of the biggest risk factors for most types of dementia to develop. With our aging population and people living longer, we as a nation, including our local community, have reached a crisis point."
Previous Next