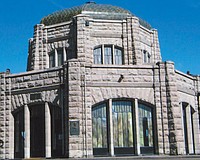 According to USA Today, Portland is among the top 10 haunted cities in America. However, it would appear that some of the ghosts have escaped the confines of the city and taken up residence in the Columbia River Gorge. October, the month of Halloween hauntings and fall foliage, creates a good excuse for a visit.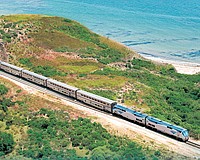 Whether it's a short-distance jaunt from town to town or a cross-country journey, the notion of train travel comes with a sense of charm and industriousness.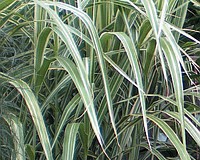 I have  a  confession:  I'm not a huge fan of autumn. Tree leaf colors are gorgeous and all but I don't care for all the plant degeneration and death. And I don't like goodbyes. I want my garden to be "summer" all year. I know that's silly. But it's the truth.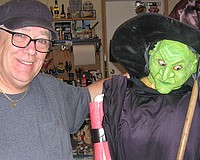 Terry Marsh's garage in south Salem is haunted — or at least it is every October near Halloween when it's filled with an array of ghosts, witches, zombies, tombstones and even the Grim Reaper.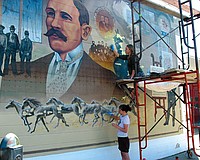 Silverton has more murals than most towns in Oregon – and they are impressive. Thanks to the efforts of the Silverton Mural Society and seven local artists, an array of murals was created between 1992 and 2013 to capture the uniqueness of the small town with myriad personalities and historical features.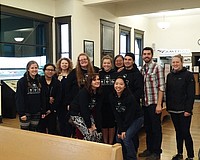 An aptitude in math and science as a youngster got Carol Hsu thinking initially about a career in biology, focusing on genetics and food production to alleviate hunger in Africa. "I wanted to help others," she says.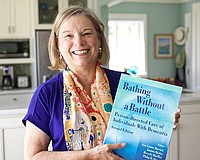 Geriatric nurse Joanne Rader's passion and devotion for people with dementia and their families has led to policy changes on the national level that bring comfort to the afflicted. "Forty plus years ago, we knew nothing about dementia and the cause … we still don't," she says. "How care-(givers) dealt with dementia was to literally tie them up in their beds, in wheelchairs, in homes and in hospitals."
If you have Parkinson's, MS – or not – balance lab would like to have your help
Fay Horak was studying physical therapy at the University of Wisconsin when her mother was diagnosed with a brain tumor and died suddenly at the age of 42. Horak still had three younger brothers at home and would come home every weekend to help her father with laundry, cleaning and meal preparation for the week.
A good book can do more than grip you with its story, expand your mind and take you around the world from the comfort of your armchair. A new study says people who read books tend to live longer than those who don't. Almost two years longer, in fact.
If you're one of the people who feel guilty about your coffee, take heart, I have good news for you. In moderation coffee is not a problem. It even has health benefits.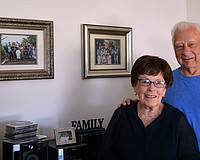 When Lyle Guenther asked Nancy Thomas to marry him it took her quite a while to give an answer. After all, they both were in their 80s and had spent a lifetime in previous marriages. "I had been married for 58 years and he had been married for 52," Nancy says, acknowledging the level of adjustment each would face. "So between the two of us we had 110 years of marriage."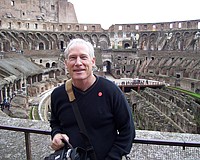 The Archaeology Channel isn't so much about dusty bones as it is about analyzing past cultures
What do you think about when you hear "archaeology?" Perhaps being in the hot sands of Egypt in the early 19th century, discovering unknown tombs with sweat pouring down your brow. Or maybe you think of uncovering fossilized dinosaur bones on the Siberian plains? The truth is, archaeology is much more than a dig site, and archaeologists don't spend much time excavating; it's paleontologists, not archaeologists, who find the dinosaur bones.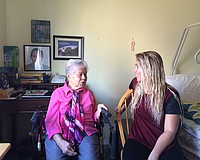 Three caregivers talk about why they love what they do
Despite 60 being the new 40, the boomer generation has and continues to reach ages beyond "the new 40." As these citizens age, they are flooding the seniors' market with various needs and illnesses. And, as they grow even older, many face the need for assistance and in-home care.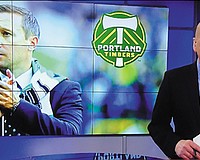 He loved what he did – and what he's doing now in retirement
Joe Becker was well-liked during his 32 years as a KGW-TV sportscaster and it hasn't changed in retirement. He won't say a critical word about any of the famous athletes he has interviewed in his outstanding career. As a child he was taught that if you can't say something nice about someone, don't say anything at all.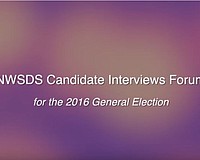 Northwest Senior and Disability Services recently conducted a forum for candidates for state and federal office in districts including Clatsop, Marion, Polk, Tillamook and Yamhill counties in the upcoming November 2016 election.
Previous Next