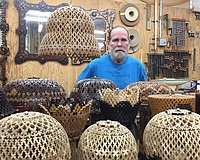 Roger Beck has 4,000 square feet of space in his wood shop, but only 248 square feet in the housetruck he used to live in. One section of his woodshop is devoted to lamps fabricated out of small wooden tiles glued together, a past-time which Beck considers therapy for his Parkinson's, because of the fine motor skills they take to create.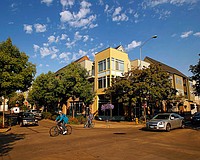 On a cold and rainy winter day — or freezing and icy, as this year has gone — waiting for a bus or walking some distance to the grocery store or a doctor's appointment is not a very enjoyable thing to do. Eric Brown, assistant planner with the City of Eugene Planning Department, understands this. That's why livability is a big part of the city of Eugene's "Envision Eugene" project, which seeks to help Eugene plan and grow for the future.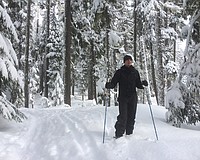 If you love hiking in the high country — viewing miles of breath-taking vistas, breathing in the clean mountain air and enjoying the quiet enchantment of the forest — don't let the winter snow keep you indoors until the spring thaw. Make this the year you try snowshoeing.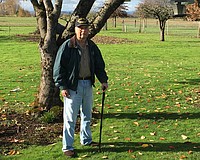 When he opens his front door, 93-year-old Lloyd Smalling is wearing a blue World War II Veteran baseball cap. It's not long before he begins talking about his photos on display.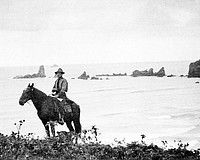 This month, we celebrate the 158th anniversary of Oregon's statehood. But back when Oregon got its start, some writers opined about its natural beauties, and others weren't sure the territory was ready to become the 33rd state.
With the cold weather settled in, State Fire Marshal Jim Walker is urging Oregonians to use heating appliances wisely.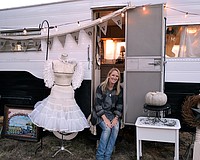 For Jen Tapscott, "one man's junk is another man's treasure" is more than a cliché, it's a way of life. For years, she has enjoyed the creativity of taking something old and making use of it, often in a totally new way. Salvage-seekers seem to find themselves in one of two categories: those who peruse shops and fairs, on the hunt for that something-special, for themselves or as a one-of-a-kind gift; and the artists who possess the drive, skill and eye for discovering and innovating rubbish into treasurers.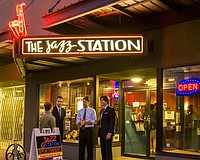 If you're feeling like jazz clubs are few and far between in Oregon, you're not alone. With only one jazz club left in Portland, Eugene's Jazz Station has filled a niche jazz lovers are looking for.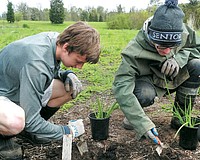 Lane County's landscape didn't always look like it does today. In fact, Alton Baker Park once was a homestead and area for raising cattle. And while volunteers with Walama Restoration Project don't expect the park to return to its roots, they are doing what they can to restore some of the landscape.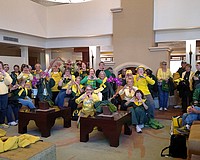 The Daisy Ducks luncheon can start out a bit chaotic. Clusters of women dressed in Duck yellow and green converge on the Eu-gene Hilton for their weekly Tuesday meeting where they begin setting up Duck "spirit jewelry" and other raffle times, along with membership tables.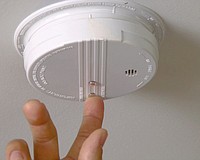 Sunday, November 6 marks the end of daylight saving time and serves as a good reminder for Oregonians to test their smoke alarms. The Oregon Office of State Fire Marshal is urging residents to test their smoke alarms before automatically changing the batteries.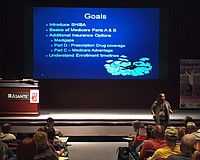 Annual open enrollment for Medicare has started and it's important to know what that means for you. Enrollment is open through Dec. 7. Any Medicare Advantage (Part C) or prescription drug plan (Part D) changes must be made between those dates so that coverage begins without interruption on Jan. 1.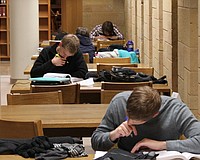 If ever there was a question that gets answered with a storm of finger pointing, it's asking, "Why is the cost of college and student debt so high?"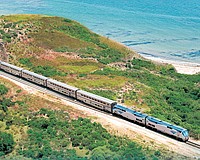 Whether it's a short-distance jaunt from town to town or a cross-country journey, the notion of train travel comes with a sense of charm and industriousness.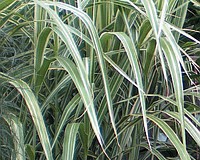 I have  a  confession:  I'm not a huge fan of autumn. Tree leaf colors are gorgeous and all but I don't care for all the plant degeneration and death. And I don't like goodbyes. I want my garden to be "summer" all year. I know that's silly. But it's the truth.
Previous Next