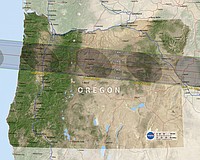 "The eclipse is coming, the eclipse is coming." In China, 715 years ago, that statement would've been met with fear and worry over what disaster the darkening of the skies would foretell to fall upon the leader.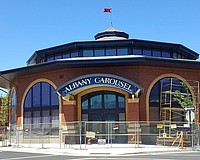 After 15 years of planning, carving and assembling, the Albany Historic Carousel and Museum opens Aug. 15. There will be a grand opening from 10 a.m. to 7 p.m. for "kids of all ages," to celebrate the long-awaited, 22,000 square foot, state of the art facility, located at the corner of 1st Avenue SW and Washington Street SW in Albany.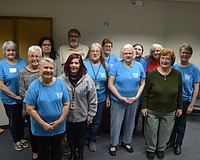 By the time many adults reach the grandparent stage they often are retired and their nests are empty. A program sponsored by the Oregon Cascade West Council of Governments gives some of those adults an important connection with children they may be missing.
Cribbage group starts at Newport's 60+ Activity Center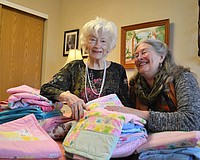 Dorothy Wallace Foisy sews baby quilts — a lot of them. Often, two a day. In fact, since September, she has sewn 50 blankets. But as she sits among the blankets, folded neatly on the bed by her daughter Lynn Walker, Foisy picks up a blanket, unfolds it, strokes the pink fleece and comments, "Who made these?"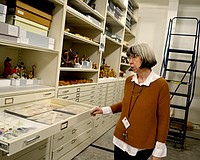 As warehouses go, a nondescript building in Philomath looks as expected. But walk inside, and find thousands of artifacts — from a wooden loom and old-fashioned carriages, to vintage cars, wheelchairs and even a mastodon. Carefully stored and archived, these relics were rescued by the Benton County Historical Society from a tax law that surely meant their demise.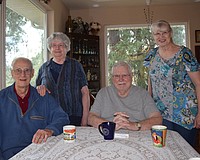 When Sherm Sallee's doctor asked if he was watching his carbohydrates, he replied, "Sure. I watch the maple bar all the way to my mouth." Since receiving a diagnosis of pre-diabetes and taking the Diabetes Prevention class at Samaritan Lebanon Community Hospital, Sherm has taken the maple bars out of his diet.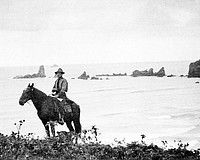 This month, we celebrate the 158th anniversary of Oregon's statehood. But back when Oregon got its start, some writers opined about its natural beauties, and others weren't sure the territory was ready to become the 33rd state.
With the cold weather settled in, State Fire Marshal Jim Walker is urging Oregonians to use heating appliances wisely.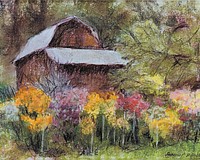 An art exhibit at the Albany Public Library pays tribute to the "generous" Vida Bullis, a former dahlia farm owner who lived to be 97 years old.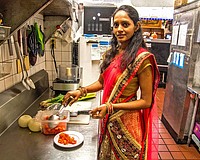 American appetites used to be primed for TV dinners, casseroles and fast food. College students still live on ramen, and kids seem to be addicted to burgers and fries. But over the last few decades, our palates appear to be looking toward more exotic foods, from sushi to Indian cuisine.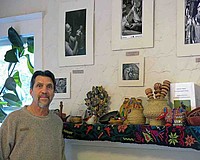 While it may take a village to raise a child, it's taken a photographer to show who works and how in a Mexican village. Corvallis resident Richard Keis spends about half a year in Oregon and the remaining six months — usually during the winter — in Mexico. His pictures feature the denizens of a couple of villages and their careers. These include black and silver smiths, cloth and palm weavers, a tanner, an organ grinder, a tavern owner, a bird seller and even a papier-mache puppet maker.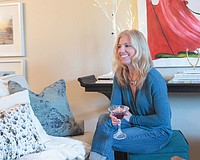 Making seasonal changes to your home is more than just getting out the Christmas decorations. Interior designer Dulce Roberto says making seasonal changes to your home's interior is no different than wardrobe changes when summer turns to fall, and fall turns to winter — you're taking out your gloves and coats, and putting away flip flops and short-sleeve shirts.
To say that humans are a creature of habit is not just a cliché, it's a scientifically pro-ven statement. All mammals, including humans, are subject to circadian rhythms, which are regular changes in mental and physical characteristics that occur in the course of a day.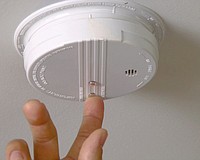 Sunday, November 6 marks the end of daylight saving time and serves as a good reminder for Oregonians to test their smoke alarms. The Oregon Office of State Fire Marshal is urging residents to test their smoke alarms before automatically changing the batteries.
Previous Next