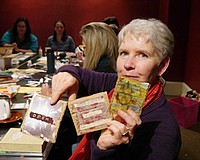 Dee Anna Morgan has been an arts and crafts gal as far back as she can remember. "We are neighbors with Jessica Ramey, and one day she sent me a Facebook invite to 'like' the Free Art Friday page," says Morgan, who lives with her husband Hugh in South Salem.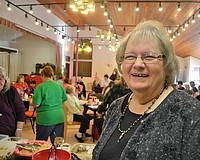 At the Monmouth Senior Center, everyone is made to feel welcome. "The senior community needs someone to care, make them feel important, give them a place where they can fellowship, have fun, increase their knowledge, provide ways to keep their bodies fit, and even have a place to volunteer so they know they are still needed," says Sue Teal, director. "The center serves 55 and older, but also is considered a community center that allows people to rent the facility or hold classes for younger adults."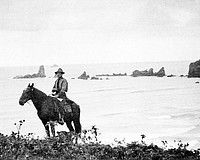 This month, we celebrate the 158th anniversary of Oregon's statehood. But back when Oregon got its start, some writers opined about its natural beauties, and others weren't sure the territory was ready to become the 33rd state.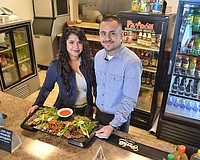 Restaurateur Carlos Pineda knows first-hand how networking helps to keep small businesses afloat. "My wife and I own El Patrón Mexican Grill," Pineda says of his Keizer restaurant. "We opened about two years ago, and it's been a difficult journey to start, but it's been a fun ride so far." At his restaurant, Pineda is living his dream of making people happy with lots of "good, fresh and authentic" Mexican food.
With the cold weather settled in, State Fire Marshal Jim Walker is urging Oregonians to use heating appliances wisely.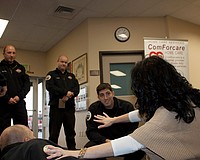 Local first responders are becoming dementia-savvy, thanks to a unique training program through ComForCare. "While we provide care for individuals of any age, seniors make up the bulk of our client base," says Lauren Heinatz, transitions director and trainer for the classes. "Age is one of the biggest risk factors for most types of dementia to develop. With our aging population and people living longer, we as a nation, including our local community, have reached a crisis point."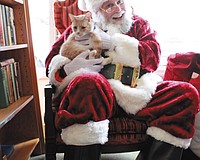 For Salem Friends of Felines, the holiday season is simply "meow-velous." "Kittens are in high demand come holiday season," says Heather Clark, SFOF's director of marketing and fundraising. "Unfortunately, the breeding season, also known as the kitten season, is generally over by the time the holidays come so there are very few available. We do, however, have many young adults and senior (kitties) deserving of love waiting for find homes year-round." Although many people like choosing a feline "gift" for their loved ones, SFOF prefers adopters meet the kitty in person to make sure there is chemistry between them, Clark says.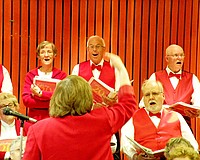 Fun happens when friends get together to sing. "Spreading joy through music gives meaning to my life," says Jerry Jeffreys, one of many "best friends" singing in the all-volunteer, mixed-voice choir, Just for Fun Singers.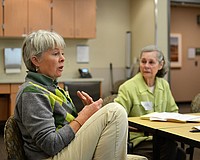 Why is it that so many of us are able to console a friend with kind words but are unable to do the same for ourselves? It would take an entire book to answer that question. So many are hard on themselves, living a lifetime of shame and guilt, or driving themselves toward perfection and acceptance. Or maybe to prove themselves to their parents. An eight-week mindfulness self-compassion program is helping thousands all over the world to change their self-destructive patterns.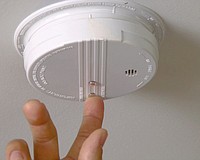 Sunday, November 6 marks the end of daylight saving time and serves as a good reminder for Oregonians to test their smoke alarms. The Oregon Office of State Fire Marshal is urging residents to test their smoke alarms before automatically changing the batteries.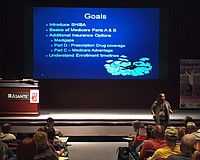 Annual open enrollment for Medicare has started and it's important to know what that means for you. Enrollment is open through Dec. 7. Any Medicare Advantage (Part C) or prescription drug plan (Part D) changes must be made between those dates so that coverage begins without interruption on Jan. 1.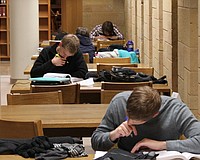 If ever there was a question that gets answered with a storm of finger pointing, it's asking, "Why is the cost of college and student debt so high?"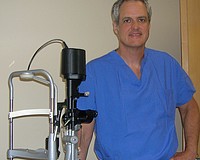 Can't see things clearly anymore? Need a magnifying glass to read? Does the glare from oncoming headlights inhibit your night driving? When vision dims and night glare heightens, cataracts may be the cause.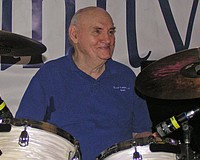 For Dale Harris, the old adage "put pencils in a drummer's hand and out comes a cadence" has roots in his boyhood and stays true today. "When I was around 6 years old, I beat on a type of stool with straw interior nearly destroying it by my playing it like a drum to the music on the radio," says the 86-year-old Salem father of four. "I got my first real drums in grade school and played in a grade school orchestra." In high school, Harris switched to prancing in front of the band as drum major at the Rose Festival Parade.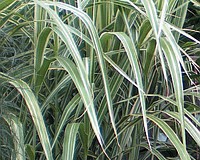 I have  a  confession:  I'm not a huge fan of autumn. Tree leaf colors are gorgeous and all but I don't care for all the plant degeneration and death. And I don't like goodbyes. I want my garden to be "summer" all year. I know that's silly. But it's the truth.
Previous Next