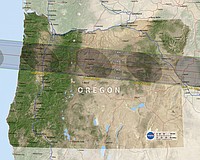 "The eclipse is coming, the eclipse is coming." In China, 715 years ago, that statement would've been met with fear and worry over what disaster the darkening of the skies would foretell to fall upon the leader.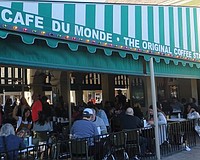 Examine a steaming bowl of gumbo and you'll learn much about the history and culture of New Orleans and the surrounding area of southern Louisiana.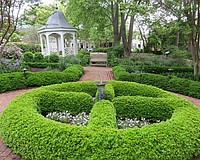 Along with a new president, there are plenty of other changes and recent additions to the Washington, D.C., visitors' scene.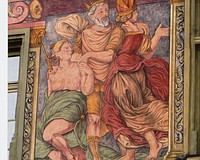 The Rhine River begins its 766-mile journey in the snow-capped mountains of Switzerland and flows north to empty into the North Sea in the Netherlands.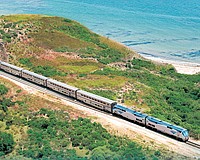 Whether it's a short-distance jaunt from town to town or a cross-country journey, the notion of train travel comes with a sense of charm and industriousness.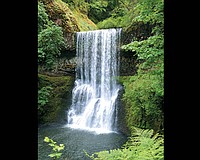 Silver Falls State Park is known as the "crown jewel" of the Oregon State Parks system, and once you visit, you'll know why. The 9,200-acre park lies about 20 miles east of Salem on Highway 214, a wonder-land that must be added to your bucket list. Where else can you take in 10 waterfalls, and even walk behind four of them?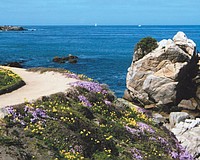 First came the fish — billions and billions of sardines enjoying the nutrient-rich waters of Monterey Bay, California. Then the canneries followed, nearly two dozen of them employing 8,000 people. Finally, the railroad arrived to service the canneries; 3 billion sardines were shipped from Monterey in 1939 alone. Then the boom went bust, and everything disappeared in the same order they arrived. The sardine population col-lapsed in the 1950s as a result of overfishing and changes in ocean conditions; the canneries closed, and the trains quit running through town.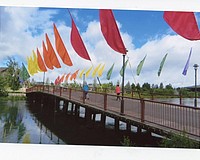 Just when you feel saturated with presidential campaign stories, here's another one. In the 1928 presidential election, Frank T. Johns was the nominee on the Socialist Labor Party ticket in a race dominated by major party leaders Herbert Hoover and Al Smith. Johns kicked off his campaign on May 20 with a speech in the central Oregon town of Bend at a downtown park along the Deschutes River. At the end of the speech, during a Q and A session, cries rang out from the crowd when a small boy fell from a foot-bridge into the river. The candidate leaped into the water to save the boy but, alas, both were swept away in the river's swift current.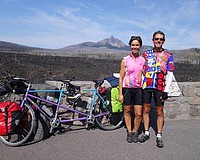 Mark and Kim Thackray didn't just imagine riding a tandem bike across the United States; they did it. During their 35-year marriage the Corvallis couple has always ridden bikes, with their two sons or by themselves. In mid-June they biked to Seattle to visit relatives, stopping in Astoria on their way back home.
Tips to better travel
Traveling is usually a low priority for those busy with families and careers. But with retirement, time and the world open up.